"Beauty lies in the eyes of the beholder" the saying goes. Nevertheless, the urge to feel beautiful and remain youthful is a desire that has long lived since time immemorial. Perhaps, it is the ideal time to explore some natural beauty tips.
With Corona virus(https://ultimatereporter.com/all-about-covid-19-coronavirus/) forcing people to stay indoors for safety, why not utilize this time for some beauty routine? Imagine the horror of carcinogenic elements invading the immune system, with artificial creams and serums used on your skin everyday. Many have fallen prey to these with the falsified promises of lighter and flawless skin. It's time to say bye bye to the high mercury and chemical based beauty products sitting on the shelves. Therefore, let's keep things real and more effective to lift that innate charm in you. So, head-start with these 21 absolutely natural beauty tips, for 2020.
Citrus for Natural Beauty
Citrus is one of the best natural beauty tips that could be put to good use for a brighter skin tone. "Skin brightening can help people improve the way their skin naturally sheds dead skin cells" says Sherry Smith, President and Founder of Skin Technology. Hence, befriend Citrus for this is one of the best natural beauty tips we have on offer for you.
According to Smith, the citric acid derived from citrus fruits is an alpha hydroxy acid (AHA). AHA is known for its benefits in skin exfoliation. Also, it is widely used as an element of natural beauty tips, which guarantees a radiant skin glow. Citrus with its rich properties of Vitamin C helps retain the natural youthfulness, exfoliates and brightens the skin.
Here's a quick natural beauty tip to enhance and brighten the skin.
Mix 1 tablespoon of lemon juice with 1 tablespoon of sandalwood powder and 1 tablespoon of turmeric powder. Exfoliate your face with the prepared mixure and leave it for 30 minutes on the skin or until the face pack is entirely dry. Gently wash the face with cold water, pat dry and follow with a moisturizer.
http://skintechnologyinc.com/blog/author/admin/page/2/
Sweat it Till You Make it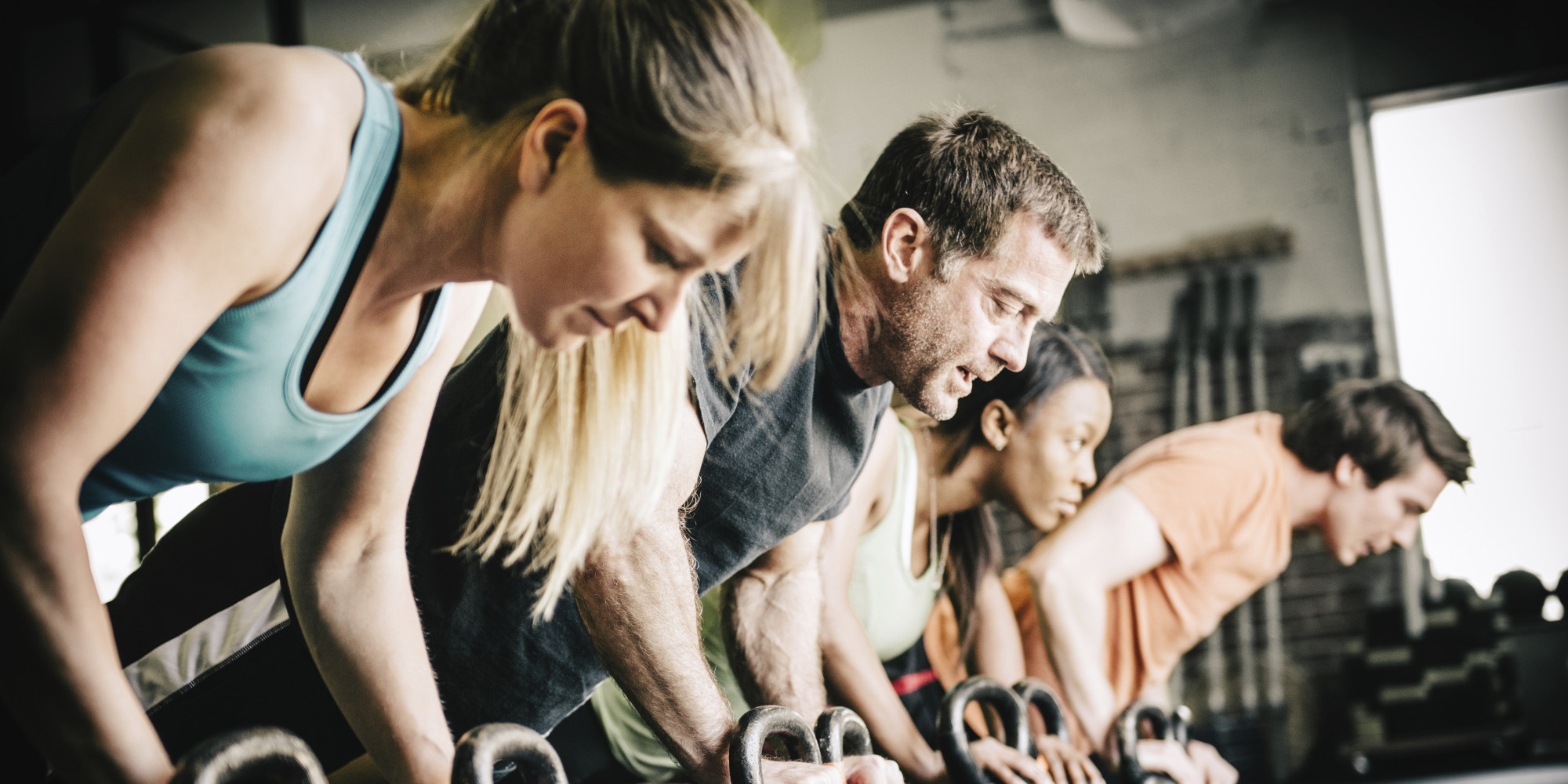 To maintain the natural beauty and physical fitness, it is paramount that you adhere to a strict exercise regime. Also, physical fitness is key to a healthy lifestyle void of medical maladies. The beauty that comes along with is an added bonus.
A 2014 study conducted at the McMaster University, Ontario indicates that people above 40 who follow an exercise routine have a skin that is of people half their age. https://www.webmd.com/beauty/features/natural-beauty-tips#1
Engage in an exercise that is both fun and contributes to the physical fitness. Consider an exercise like cycling, running/ jogging, walking, swimming or even a sport like tennis or badminton.
Coconut Oil – A Natural Beauty Package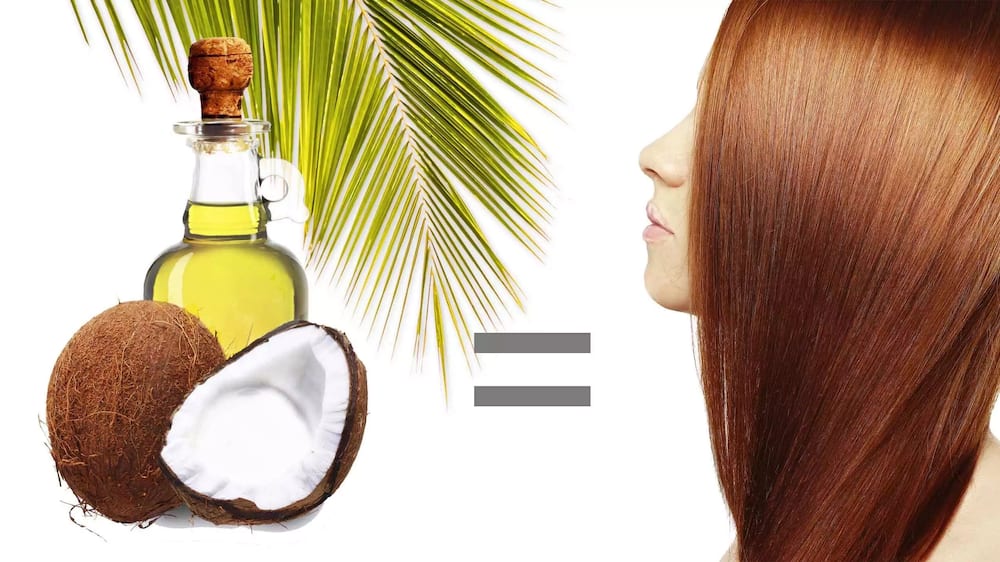 Coconut oil is a tried and tested natural beauty tip that has stood the test of time. It has delivered optimum results in the fields of skin and hair care. A very popular home remedy, coconut oil is widely used to treat hair fall, nourish hair roots and maintain the natural luster of the hair.
High in saturated fats and lauric acid, coconut oil contains antimicrobial elements that help fight fungus and bacteria. Moreover, coconut oil is one of the best natural moisturizers that hydrates the skin.
For hair care – Slightly heat 1 tablespoon of coconut oil with 1 shallot cut in half . When the oil has cooled down to the desired temperature, apply on the hair and gently massage.. This helps enhance the blood circulation among hair roots. Also, the treatment helps improves hair growth, prevents hair thinning and nourishes the hair.
For skin care – Apply 1 – 2 tablespoons of coconut oil topically on the skin before going to bed. This helps avoid skin dryness, helps control conditions such as eczema and maintain the natural moisture of the skin.
Turmeric for Natural Skin Glow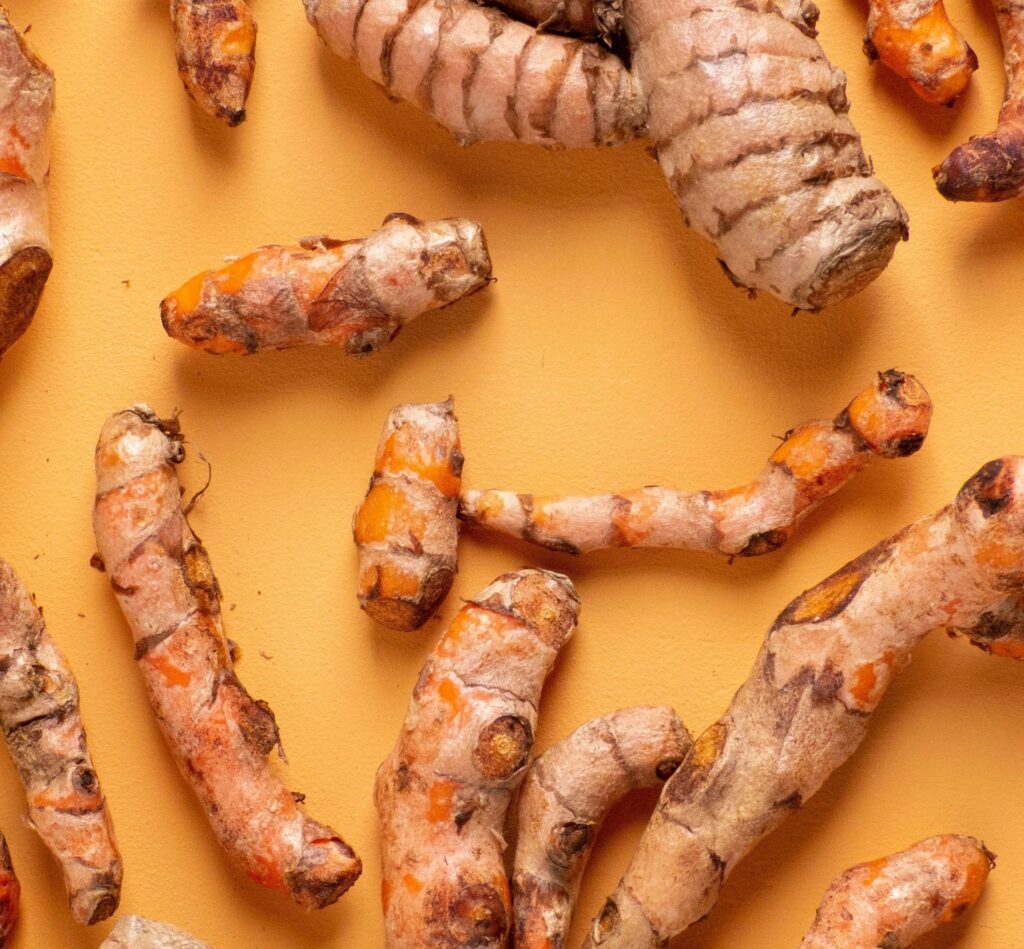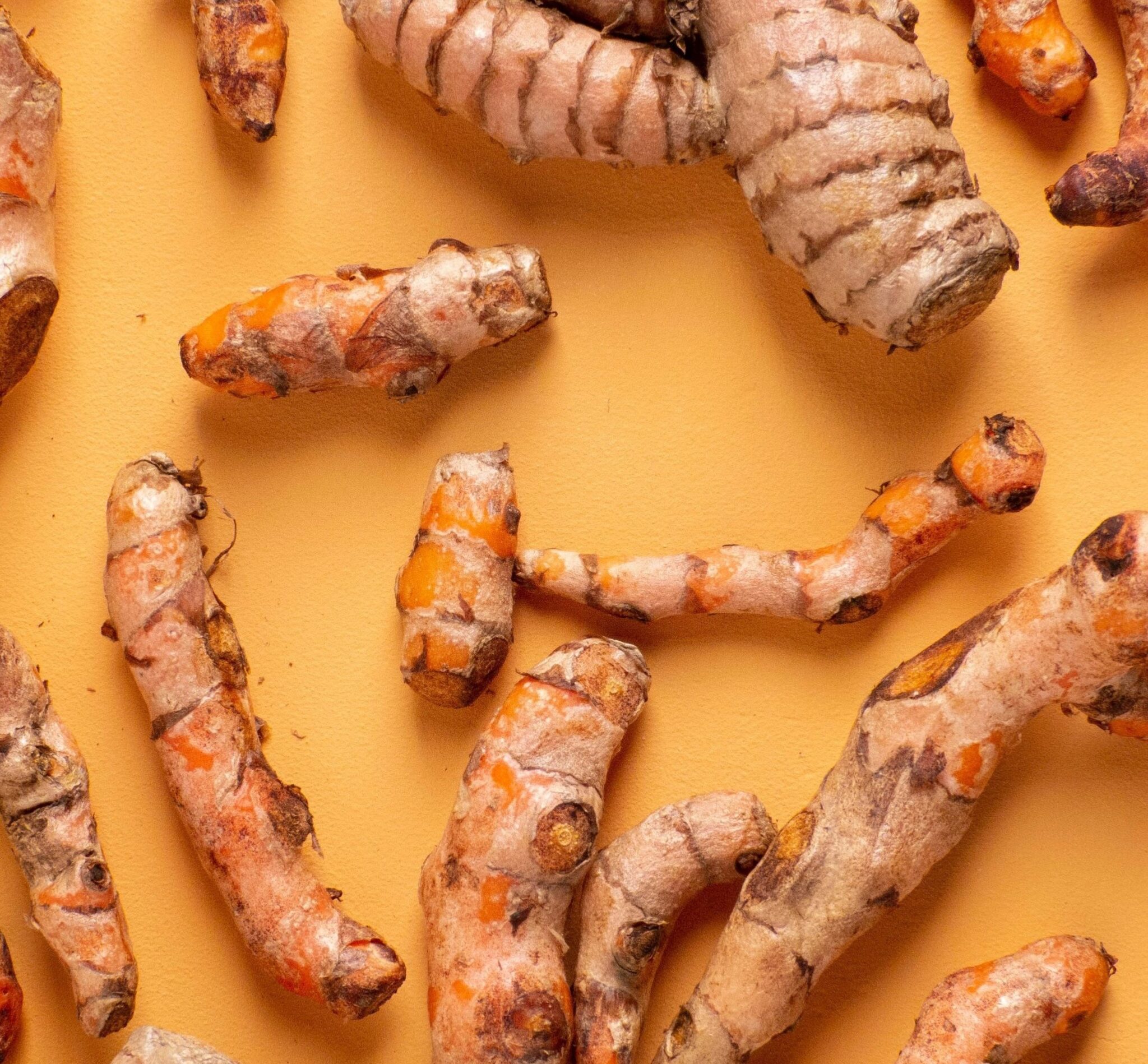 Turmeric is a known natural antiseptic with anti inflammatory properties. Given its anti inflammatory nature, turmeric works wonders on skin affected with acne and scars. Turmeric also works as an excellent collagen booster and helps defer the process of anti ageing. Hence, lifting the natural beauty and glow in your face.
One of the most popular natural beauty tips that never fails to deliver results, turmeric is ideal for most skin types and has wonderful colour balancing properties. http://www.defactosalons.com/blog/turmeric-latest-beauty-must/
Mix 1 tablespoon of turmeric with 2 tablespoons of yogurt and 1 teaspoon of honey to achieve a thick paste. Leave it on face for thirty minutes or until completely dry. Rinse, pat dry and moisturize. Applying this face pack twice a week continuously. This would help lift the natural glow of the skin and strengthen collagen production.
Eat Right to Be a Natural Beauty
Food plays a major role on how we look outwardly. It is important to consume healthy meals or follow a stringent diet not simply because we need to maintain looks but also to maintain one's physical well being void of ailments.
Eat a healthy, balance diet that contains a lot of greens. Avoid oily and sugary food including processed as well as store bought food. Also, cut down on the level of salt intake for a healthier living.
For a radiant skin, consider a diet that consists of an abundance of Vitamin C and low in sugar and fatty components. https://food.ndtv.com/beauty/face-care-tips-10-dos-and-donts-to-get-beautiful-skin-naturally-1217782
Sandalwood for an Enhanced Complexion
Worried about pigmented, dark skin tone owing to stress, outdoor activities and excessive exposure to sun? Fret no more as Sandalwood is the ideal treatment to achieve skin whitening. As a disinfectant, antiseptic and anti – inflammatory ingredient, Sandalwood promotes a wide range of health benefits for its users and is one of the best natural beauty tips out there.
As an effective exfoliator, Sandalwood helps control sebum, removes impurities and dead skin cells from the skin. Thus, leaving the skin fresh and brighter than before. https://www.beautyglimpse.com/natural-skin-whitening-with-sandalwood-face-pack/
Mix 2 – 3 teaspoons of sandalwood with 1- 2 tablespoons of fresh milk and 1 teaspoon of rosewater. Apply it on face and neck and let it dry. Rinse and pat dry. This is a natural skin whitening and moisturizing treatment that yields very good results over time. https://www.beautyglimpse.com/natural-skin-whitening-with-sandalwood-face-pack/
Take the Beauty Nap
Sleep is another key factor that determines overall well being of an individual. Make sure to get sufficient amount of sleep.
A typical adult needs a minimum of at least 6-9 hours of uninterrupted sleep while older adults (65 and older) require at least 7-8 hours of sleep everyday. https://www.webmd.com/sleep-disorders/default.htm Going to bed early and having a good sleep would help in balancing the hormone levels and prevent the occurrence of dark circles.
Remove Puffy Eyes With Chilled Tea Bags
Struggling with puffy eyes, deep dark circles and exhaustion written all over your face? Eliminate these untoward looks simply by gently placing two chilled tea bags on your eyes for about 15 minutes. Prior to chilling the tea bags, make sure to briefly steep the tea bags in hot water under a minute.
Black tea, green tea or chamomile tea can be used for this treatment considering the amount of antioxidants, caffeine and tannin they contain. https://thespadr.com/natural-beauty-tips/#one These properties help to promote blood circulation, reduce fluid retention and irritation around the eyes. Using tea bags to relieve puffed eyes thereby rejuvenate and pump life to your eyes.
Bye Bye Blackheads
Blackheads occur as a result of clogged pores and is a very common issue faced by oily skinned people. Due to the excess oil secretion (sebum) from the sebaceous glands, the open pores in the face get clogged with oil and other residue. Additionally, when these pores are open, they go through the process of oxidization. This results in the tips of pores turning a black hue. Hence the name, 'blackheads'.
Here are a few quick natural beauty tips to help remove those blackheads.
Step 1 – Avoid picking on blackheads using your hands or a tool designed for the purpose. Though this technique may help remove blackheads, it will also result in damaging the hair follicles and release the natural oils in the skin , which are beneficial. Inadvertently, this may also result in the release of more sebum if the sebaceous glands gets triggered leading to more blackhead outbreaks. https://www.healthline.com/health/beauty-skin-care/how-to-get-rid-of-blackheads#pore-strips
Whisk one egg white with juice of half a lemon and apply on the face. Place a tissue paper on top of your face and apply the mixture on the tissue as well. Use a brush as the applicator. You may need one 1-2 tissue papers for this purpose to repeat with. Let the mask completely dry. Once dry, gently peel off the mask and rinse. Moisturize. Repeat 2 -3 times a week for best results. The nutrients in the egg white as well as the Vitamin C and citric acid in the lemon combined together would help remove blackheads and leave the skin cleaner and brighter than before.
Lip Exfoliator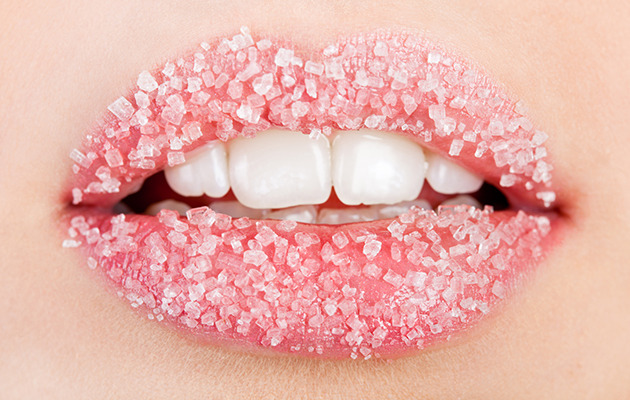 Here is a quick beauty hack to keep those lips beautiful and happy. Mix 1 tablespoon of sugar with 1 tablespoon of olive oil. Using a toothbrush, gently scrub your lips with the paste for 5 minutes and rinse. The sugar would work as an exfoliation on the lips. Rinse and moisturize the lips with a coconut oil, jojoba oil or shea butter based lip balm.
Anti – Ageing Beauty Tips
Ageing is a process none can avoid. Nevertheless, there are clever beauty hacks out there that can help delay the ageing process. One of the main challenges faced as you age is the appearance of wrinkles. Wrinkles appear when the elasticity of the skin becomes less and due to less collagen production.
Here are a few natural beauty tips to help reverse the ageing process.
Avoid over exposure to the sun. Use a UV sunblock that contains spf to protect your skin from the breakdown of collagen when exposed to the sun.
Don't forget to exfoliate your skin regularly; at least 2-3 times a week. 1 tablespoon of turmeric, 2 tablespoons of gram flour, 2 tablespoons of sandalwood combined together with 3 tablespoons of yogurt and juice of half a lemon would make an excellent face pack. In addition to the face and neck, this paste can be used to exfoliate the entire body. Gently scrub and exfoliate your skin while massaging on circular motions. Leave for thirty minutes or until the face pack is entirely dry. Rinse with cold water and pat dry. Use a moisturizer on the skin and avoid being in the sun afterwards.
Drink a lot of water and stay hydrated always.
Aloe Vera to Lift the Natural Beauty
Aloe vera is an A list ingredient listed as a natural antibiotic with antibacterial and anti inflammatory properties. Its soothing effect on the skin has been documented in many medical literature; particularly in Ayurvedic medicine.
Aloe vera can be topically applied to heal burn marks as it had antibacterial properties that help cleanse the skin. https://www.krenizdravo.com/en/beauty/skin-care/how-to-get-rid-of-blackheads-in-a-natural-way
The flesh of Aloe vera works wonders to relieve dark circles and puffiness of the eyes. Simply cut a piece of Aloe vera and apply the gel gently on the eye lids and around the eyes. Leave it overnight and rinse in the morning.
Aloe vera is one of the best natural beauty tips that can be utilized to get rid of stubborn acne. Cut a piece of aloe vera and scoop out the gel. Cleanse the face thoroughly and apply the gel topically. Let it rest for 20 minutes and rinse.
Aloe vera can be used as an anti dandruff mask. Apply the gel to the roots of the hair and let it rest for a few hours before washing. It also works as very good shampoo conditioner as it hydrates the hair, leaving it soft and shinier than before. https://www.reviewtique.com/aloe-vera-beauty-uses/
Let's Keep it Cool as a Cucumber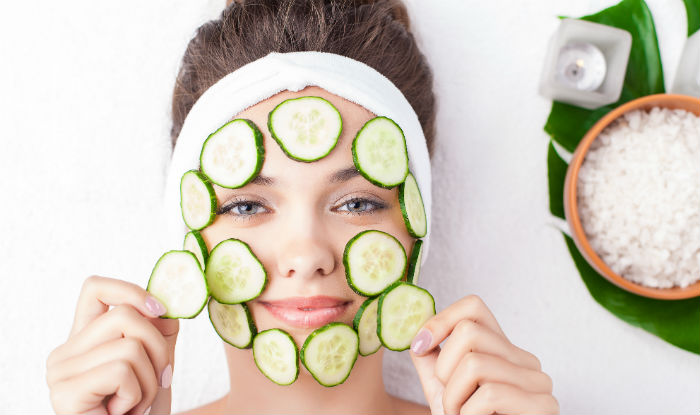 Cucumber plays a major role in keeping up with the beauty industry. It is hard to miss the benefits of cucumber among other natural beauty tips one may surf through the internet. Cucumber has antioxidant, anti inflammatory properties, nutrients and has a cooling effect on the skin.
Place two chilled cucumber slices on top of your eye lids for ten minutes. Do this everyday and you'll notice the fresh and rejuvenated look it gives to your eyes overtime. This is very helpful in relieving the puffiness of the eyes. It also helps to keep the skin around the eyes well hydrated.
For a radiant and glowing skin, peel a cucumber and blend it. Add 1 tablespoon of honey and mix well to a slightly thick consistency. Apply on face and leave for thirty minutes. Rinse. Your skin would feel soft and well moisturized with a radiant glow after this treatment. https://www.india.com/lifestyle/3-diy-cucumber-face-masks-to-get-glowing-skin-2331808/
Staying Hydrated is the Key to Natural Beauty
We cannot stress you enough the importance of drinking water. Do you know that more than 50 percent of the body weight of an average person constitutes of water? https://www.healthline.com/health/body-water-percentage
The general consensus is to drink at least 8 ounce glasses of water a day. However, this may vary based on an individual's body size, weight and health. https://www.mayoclinic.org/healthy-lifestyle/nutrition-and-healthy-eating/in-depth/water/art-20044256
Drinking adequate amount of water would help detoxify toxic compounds from your body. This would also help in the regeneration of new cells and tissues in the body.
Dehydration results in dryness of the skin, appearance of wrinkles and fine lines. So water is the best way to stay hydrated with moisturized, dewy and radiant skin and prevent the appearance of wrinkles.
Home Made Wax for Hair Removal
Honey, sugar and lemon juice together combine one of the best natural beauty tips for hair removal. Combine all three elements (1 cup sugar, 2 tablespoon honey and 2 tablespoon lemon juice) and microwave for three minutes or until you reach the perfect consistency.
While the mixture cools down make sure to cleanse the surface of the skin where the wax will be applied. While the mixture is slightly warm, apply on to the surface of the skin using a spatula. Place cotton cloth strips firmly on the area covered by wax. Strip the cotton clothes in the opposite direction of the hair growth. Gently rub an ice cube to sooth the skin after waxing.
Avoid waxing if there is inflammation, cuts or irritation of the skin. Also, for easy hair removal make sure that the hair that will be removed is at least 1 cm in length.
Also, avoid applying any makeup or doing any exfoliation on the skin soon after a wax is done.
https://www.beautyglimpse.com/3-simple-homemade-wax-recipes-facial-hair-removal/
Nail Care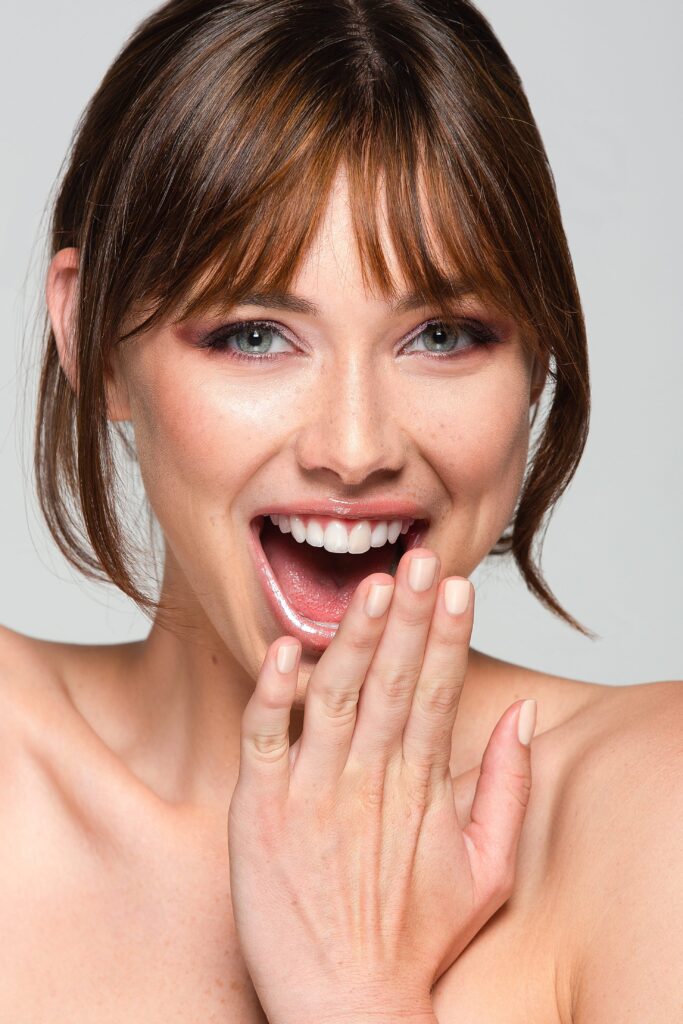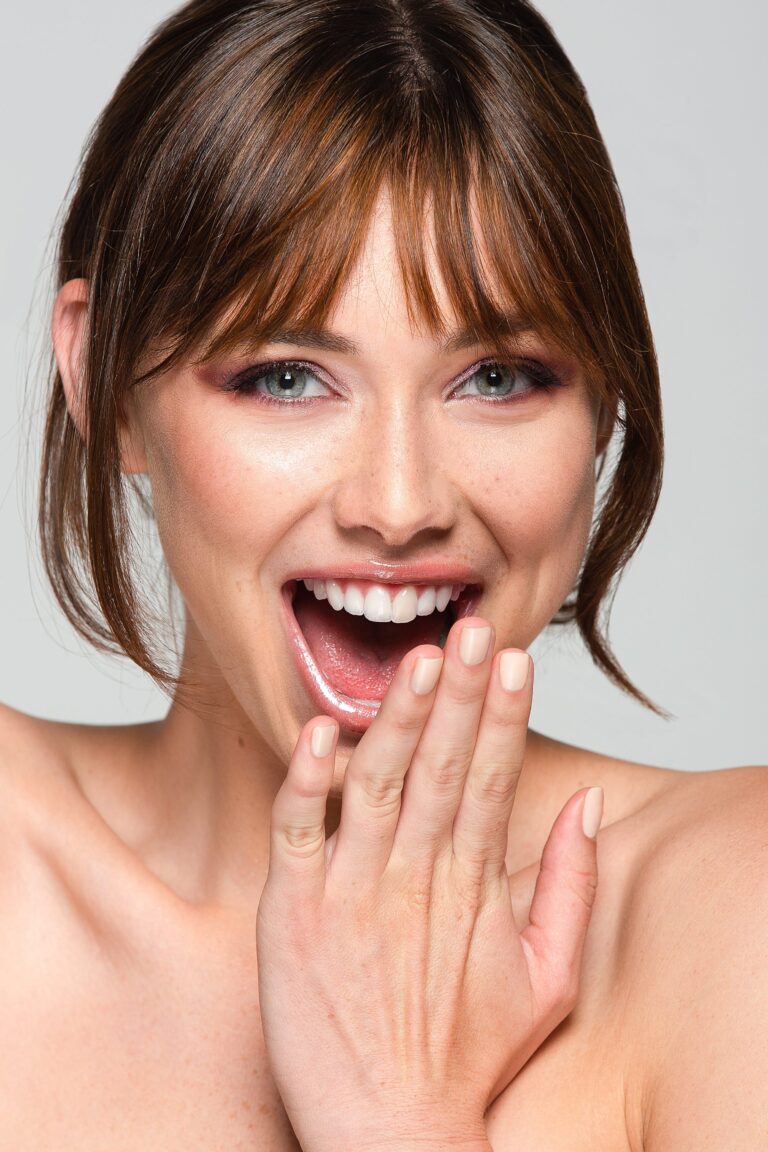 How you take care of nails say a lot about your personal hygiene as well. Coating your nails with paint does not suffice to hide what lies beneath the paint. Here are few beauty tips on how to maintain your nails.
Rubbing a slice of lemon on your fingernails will help eliminate any discoloration and bring back the natural color on your nails.
Avoid over exposure to water to prevent the nails from a possible split. Do not use harsh nail polish removers as this may damage the nails overtime.
Gently massage your fingernails and toenails with warm olive oil before going to bed. Olive oil is a good moisturizer that helps strengthen the nails. Also, it helps in nail growth and is good for the cuticles. https://readanddigest.com/olive-oil-for-healthy-looking-nails-cuticles/
Tomato to Tighten Those Nasty Pores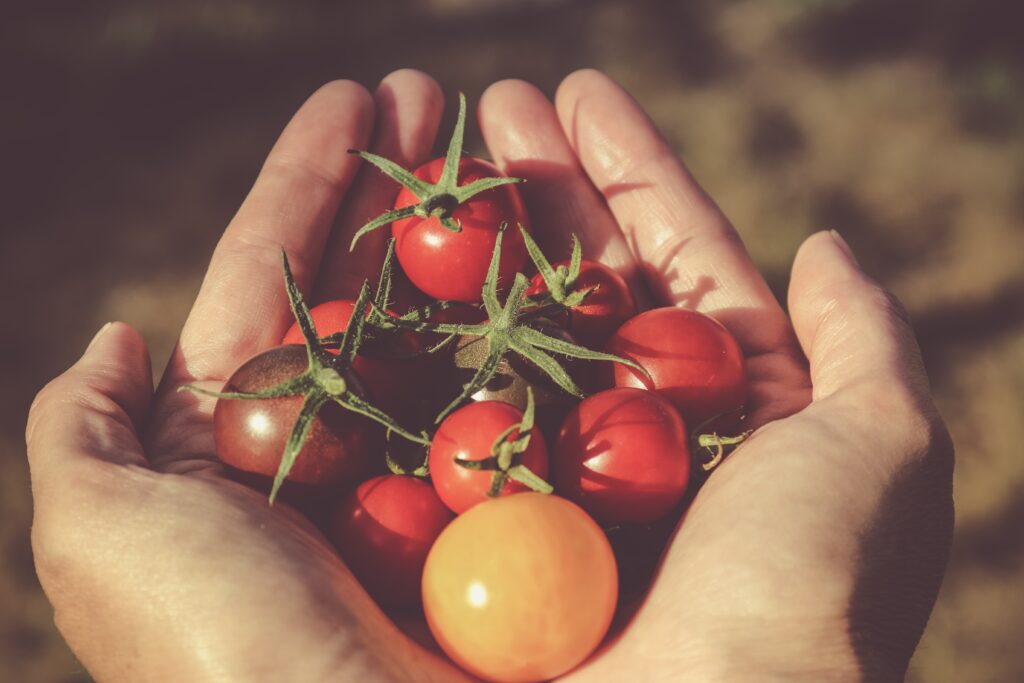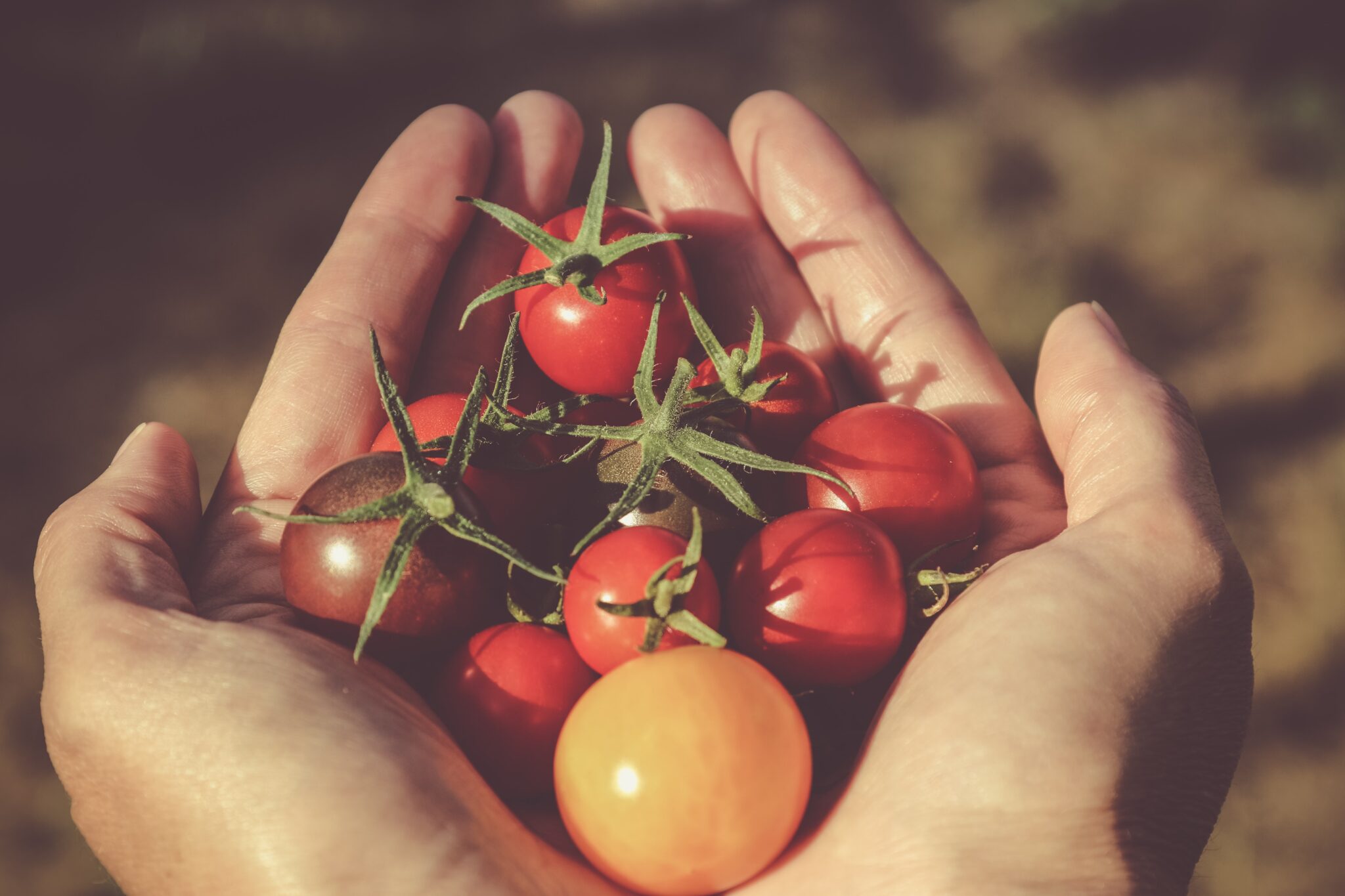 Tomato does not simply help fight back those nasty pores but also is a natural skin enhancer. It helps in lightening skin tone, clearing blemishes and controlling excess oil secretion. Hence, tomato holds the glory for being one of the best natural beauty tips out there. https://goodhealthall.com/tomatoes-health-beauty-benefits/
Tomato is a fruity vegetable rich in antioxidants. One of the best natural beauty tips of tomato is its ability to act as a toner that tightens stubborn pores in the face.
After cleansing the face thoroughly, apply 1 tablespoon of tomato juice to the face. Let it dry for 15 minutes and rinse. With regular treatment, you will notice the visible tightening of pores including the fading of acne scars over time.
Tan Removal With Natural Beauty Tips
Excess exposure to ultra violet rays may result not only in tanning the skin but also would make the skin tone darker and lead to breakouts. In the event, you got tanned during your recent visit to the beach or while running errands on the street during shiny weather, here are a few tips to overcome that dark tone that may throw a shade on you.
Combine two tablespoons of honey with one tablespoon of lemon juice. Apply the face pack twice a day and leave it for 5 minutes. Wash the face with cold water.
Mix 2 tablespoons of gram flour with 1 tablespoon of honey and 2 tablespoons of plain yogurt. Yogurt has a soothing effect on the skin and also helps in tightening pores. Leave for 30 minutes and rinse with cold water. https://naturalbeautytips.co/remove-sun-tan-fast-home/
Guava to Beat the Ageing Blues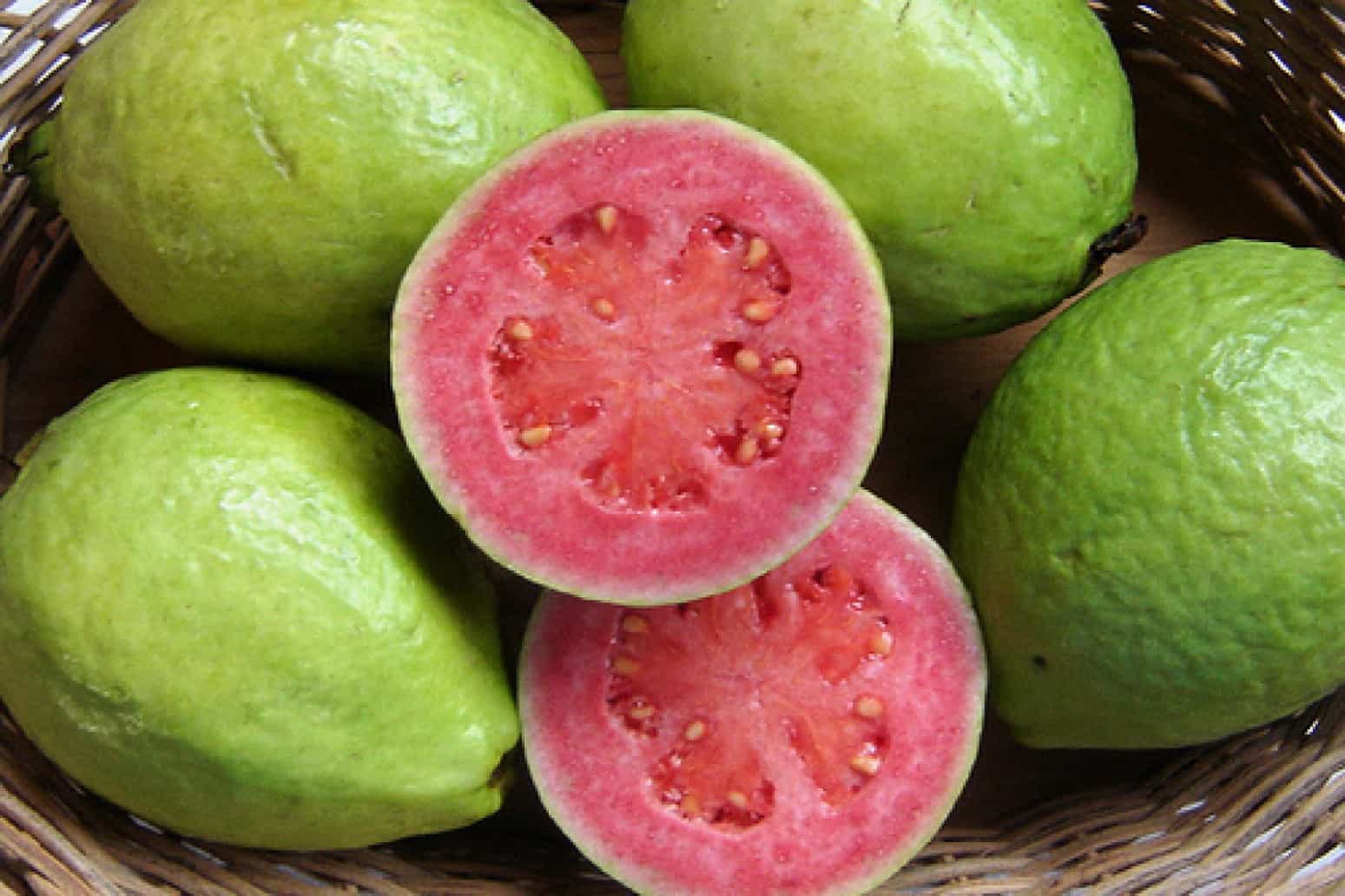 Guava is rich in vitamins and is a good natural beauty tip to defer ageing of the skin. It helps prevent premature wrinkles and fine lines.
Grind the guava leaves finely until a smooth paste and apply it as a face pack on the face. Next, leave it for 30 minutes and rinse with lukewarm water.
Additionally, eating guava also helps improve the texture of the skin and helps maintain a youthful look.
Lift That Glow With Shea Butter
A fat extracted from the nuts of the shea tree, shea butter works as an excellent moisturizer and is suitable on all skin types. Shea butter is used in many cosmetic products. Also, shea butter has a high concentration of vitamins and fatty acids useful to the beauty industry.
Shea butter has anti inflammatory, anti bacterial and antioxidant properties beneficial to the skin. Additionally, it helps prevent acne breakouts and helps regenerate cells. It also works as a collagen booster and helps retain the moisture of the skin. https://www.healthline.com/health/beauty-skin-care/what-is-shea-butter#side-effects-and-risks
Here are a few quick tips on how to enhance that natural glow using shea butter.
Take 1-2 tablespoons of shea butter as required and apply on the skin before going to bed. It will help lock in moisture and give your skin a radiant glow.
Mix 1 tablespoon of unrefined shea butter with 3 drops of lavendar essential oil and 3 drops of rose essential oil. Apply a thin layer on your face. Leave for 10 minutes and rinse. This treatment helps control the amount of acne spots visible on the face. https://greatist.com/health/shea-butter-for-face#diy-recipes
Meditate
Make sure to find some time to unwind. Life could be stressful sometimes and everybody need alone time to free their minds of any worry. This would have a great impact on the spiritual as well as mental well being of the individual.
Consider doing some yoga or simply meditate with one single focus in mind. Sparing some time do engage in activities related to one's faith or religion also help elevate stress levels. It also improves one's spiritual and mental well being. Face is a reflection to one's soul. Cortisol levels significantly drop when you are not stressed out. Hence, when the mind is relaxed, it shows in the face.